21 November 22
BREAKING NEWS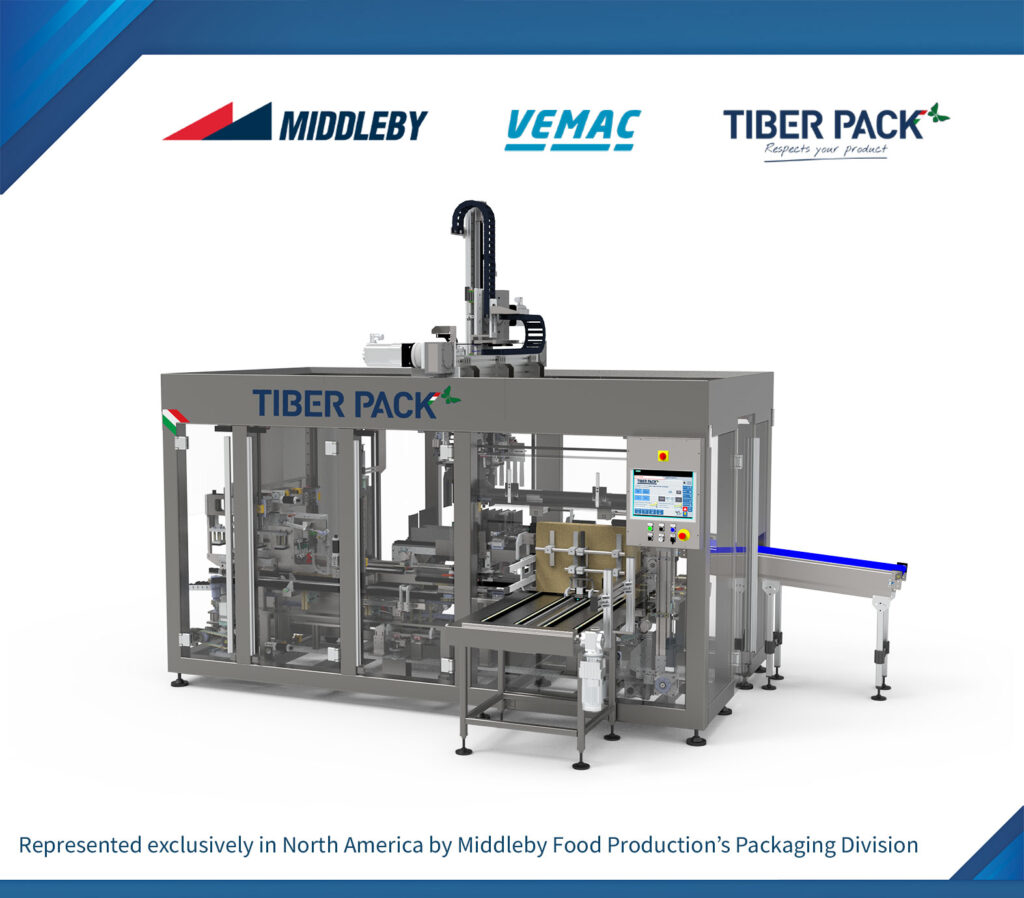 Tiber Pack S.p.A. is pleased to announce that an official agreement for the distribution of its machines and equipment in U.S.A. Canada and Mexico has been signed with the American giant The Middleby Corporation who's based in Elgin, Chicago, IL.
Middleby's mission is to develop and supply the best technological innovations to the market through leader brands.
Middleby's a deeply rooted company with more than 10,000 employes in more than 100 Countries is a publicly traded company (NSADAQ: MIDD) and owns more than 100 brands.
The distribution agreement was signed through Vemac Srl who is leader in handling, automation and robotics for the meat processing industry, located in Castelnuovo Rangone, Modena, Italy.
It is a source of pride for Tiber Pack Spa to have agreed with such an important Group to export its products overseas and to form a partnership with a Company who reflects its founding principles of Respect, Fairness and Sharing.
#themiddlebycorporation#vemac#tiberpack#automation#casepacker#industry#foodindustry#innovation#respectsyourproduct#endoflinesolution#secondarypackaging#packagingautomation#packaginginnovation#packagingmachinery